We were thrilled to welcome 82 young women to our annual discernment camp, Duc in Altum, here at the Abbey. This year's retreat focused on Our Lady and her faith, hope, and charity, as well as the apparitions of Our Lady of Fatima (in celebration of the centenary of her visits to the little shepherd children in Portugal)! We are incredibly thankful for all the volunteers, priests, religious, and speakers who made this year's retreat possible.
Please continue to keep these young women, the sisters, and all involved in your prayers after this beautiful week of Duc in Altum! May Our Lady continue to draw us deeper into Her Son's Sacred Heart!
You can learn more about Duc in Altum here: https://charlottediocese.org/vocations/duc-in-altum/
Sweet Heart of Mary, be our salvation!
Cantemos alegres  a uma só voz, Francisco e Jacinta, rogai por nós!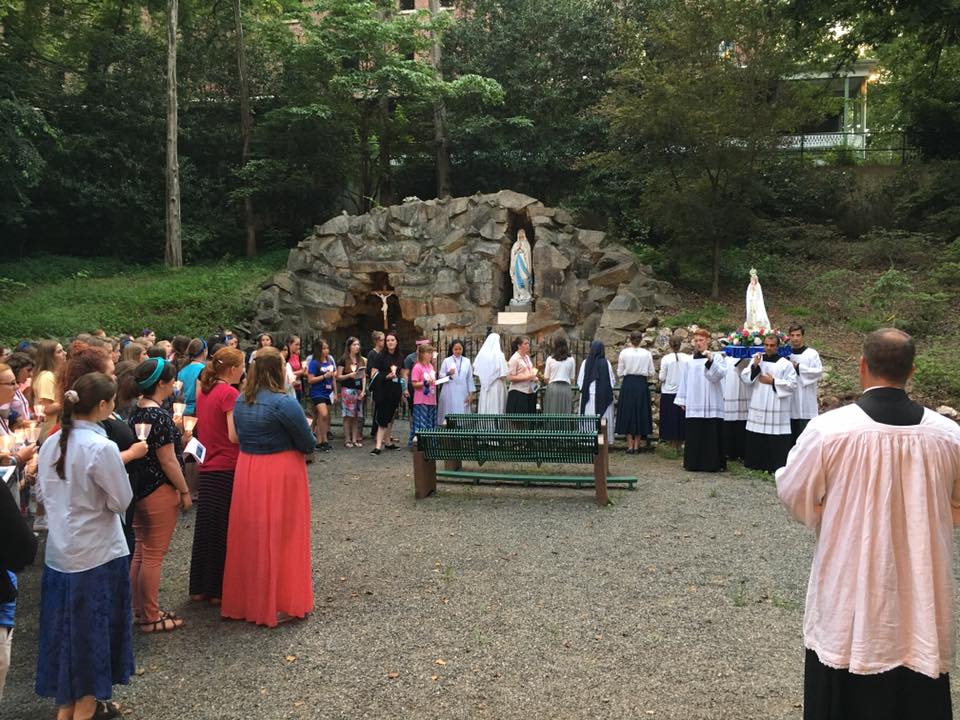 Photo Credits: Catholic News Herald, Charlotte Vocations, Megan Whiteside, & Katya Zubov.