On June 17, 2017, the day before Father´s Day, five men were ordained to the Holy Priesthood in the Diocese of Charlotte. The Ordination Mass for Fathers Peter Ascik, Matthew Bean, Christopher Bond, Brian Becker, and Christian Cook was celebrated by our dear Bishop Peter Jugis at Saint Mark's Catholic Church in Huntersville, NC.
The Daughters of the Virgin Mother have been praying for these men throughout their journey to Holy Orders, and it was our joy to be able to rejoice with them and the Diocese of Charlotte as they began their trek up Calvary. Please continue to keep our Bishop and priests in your prayers!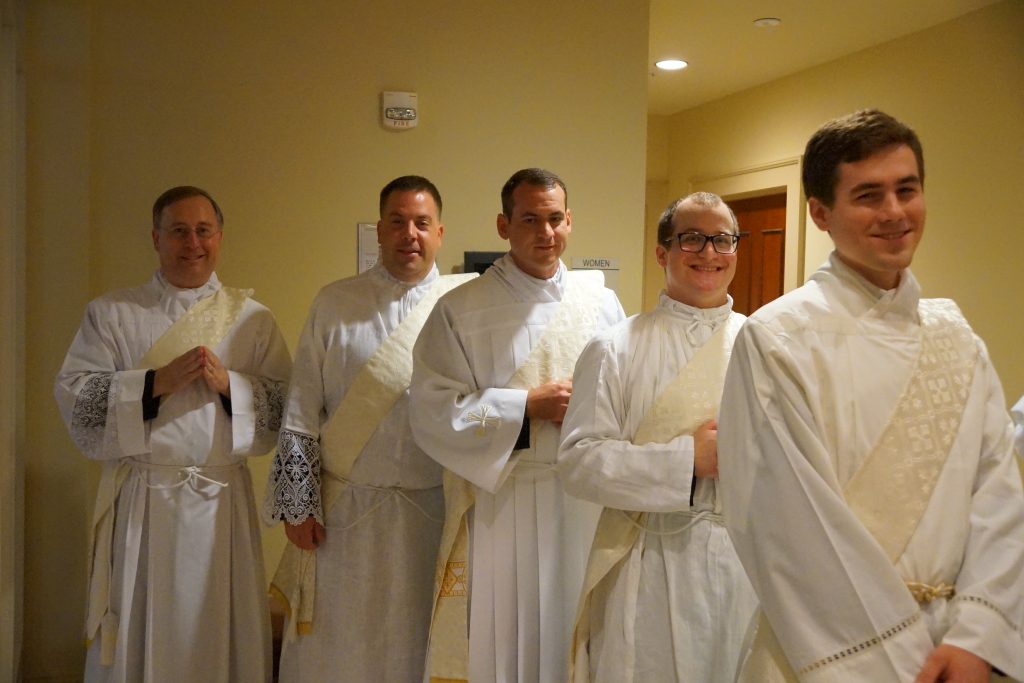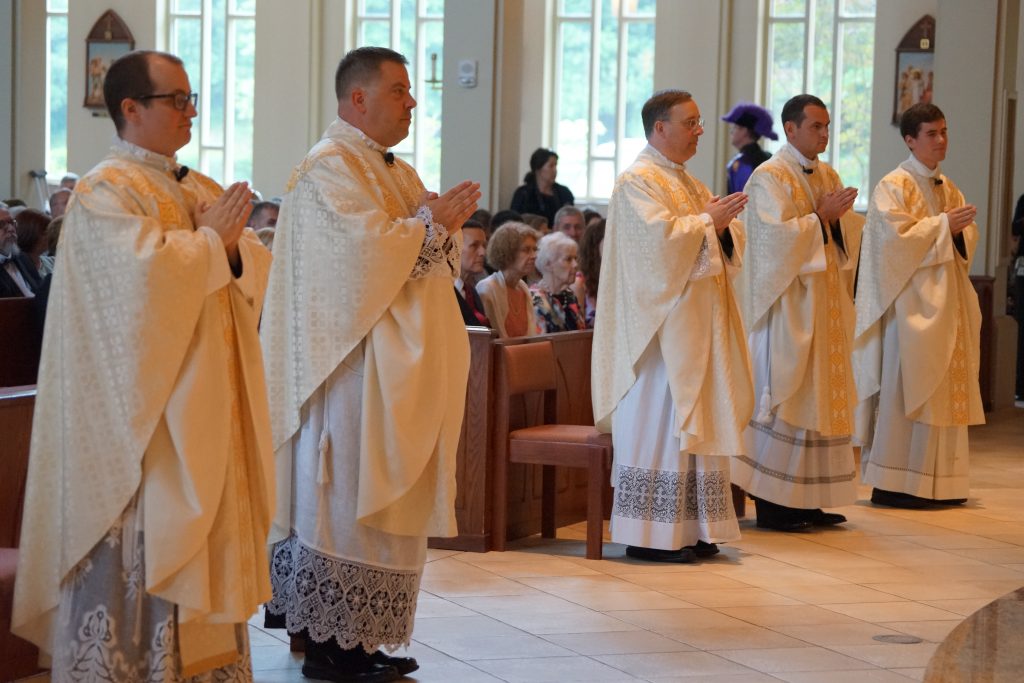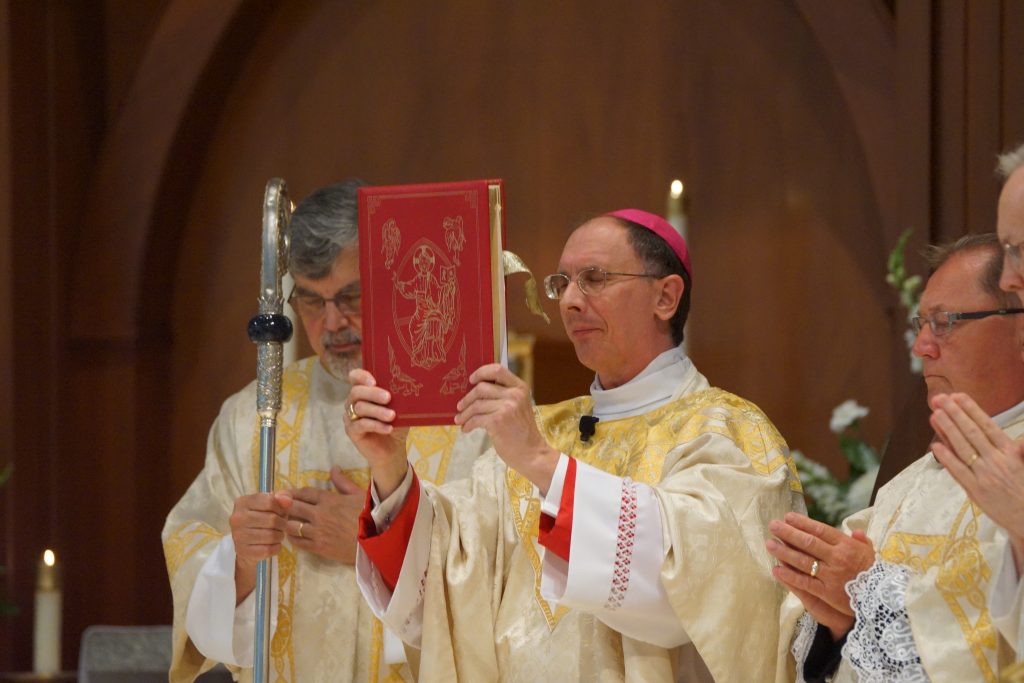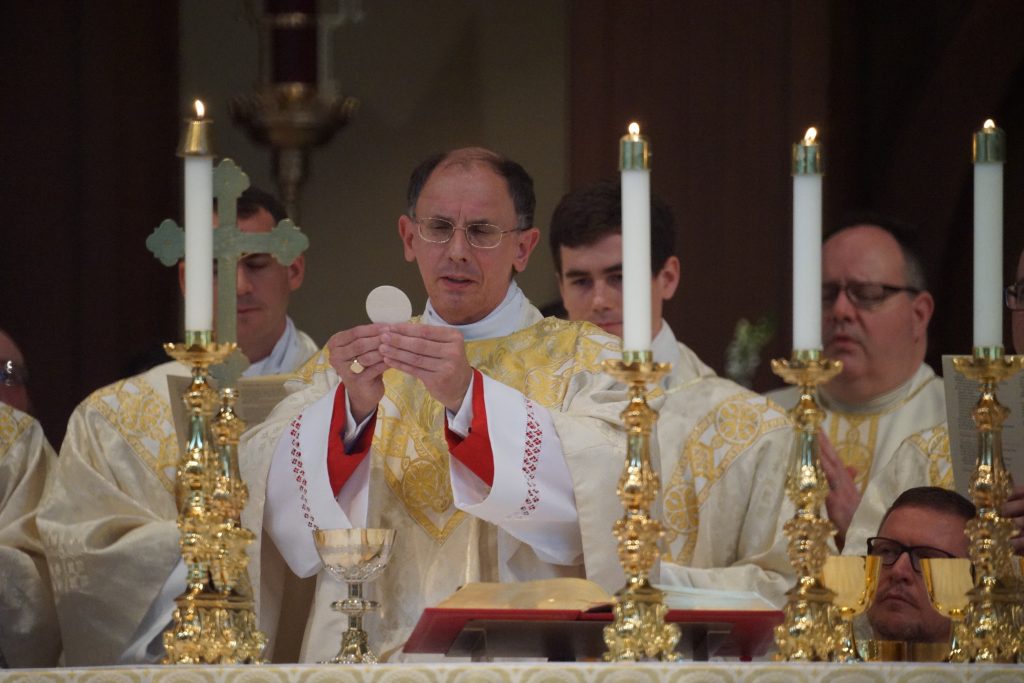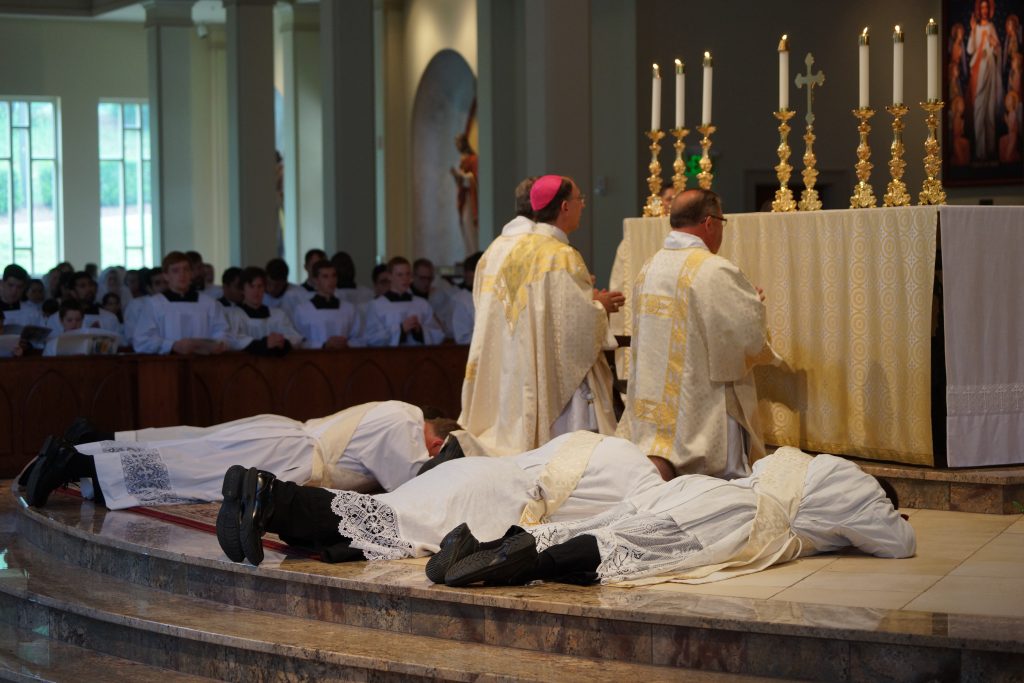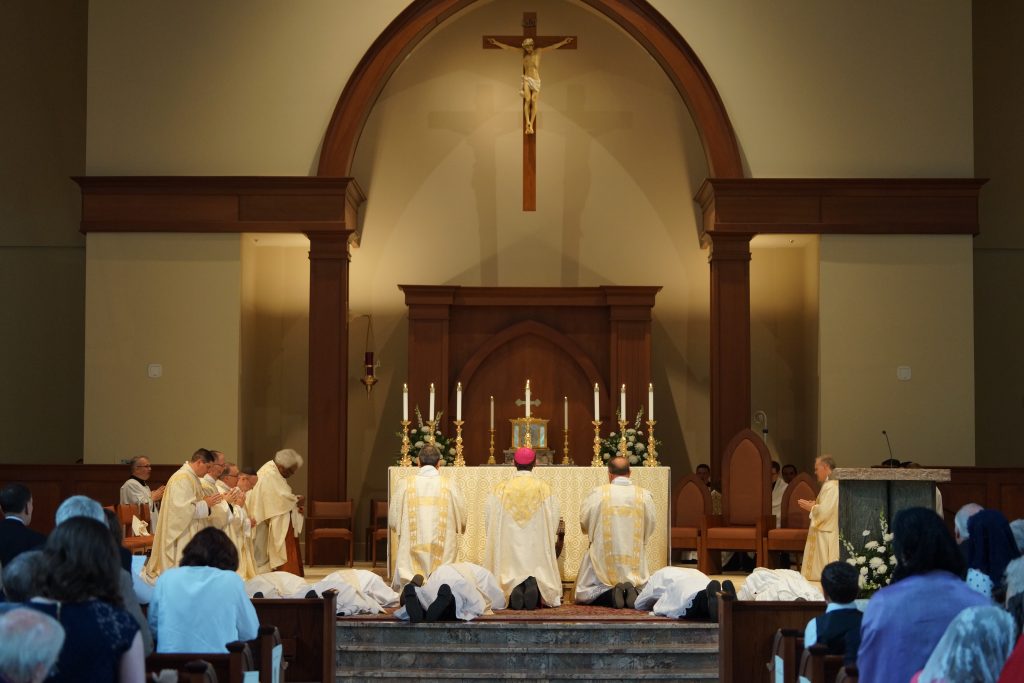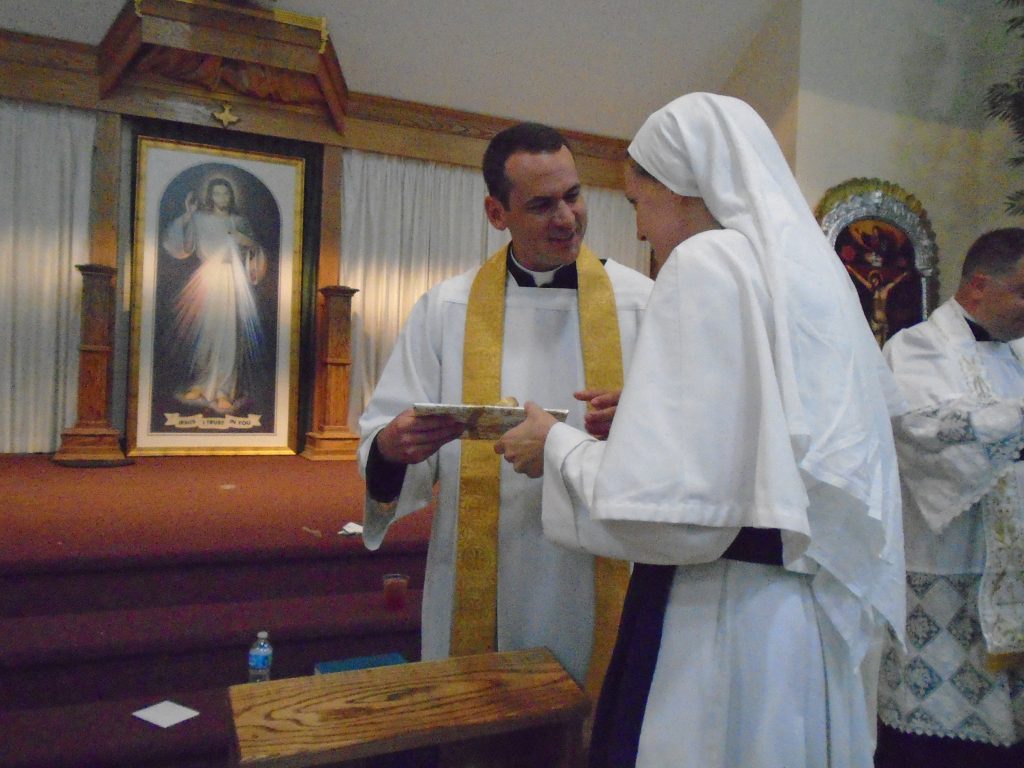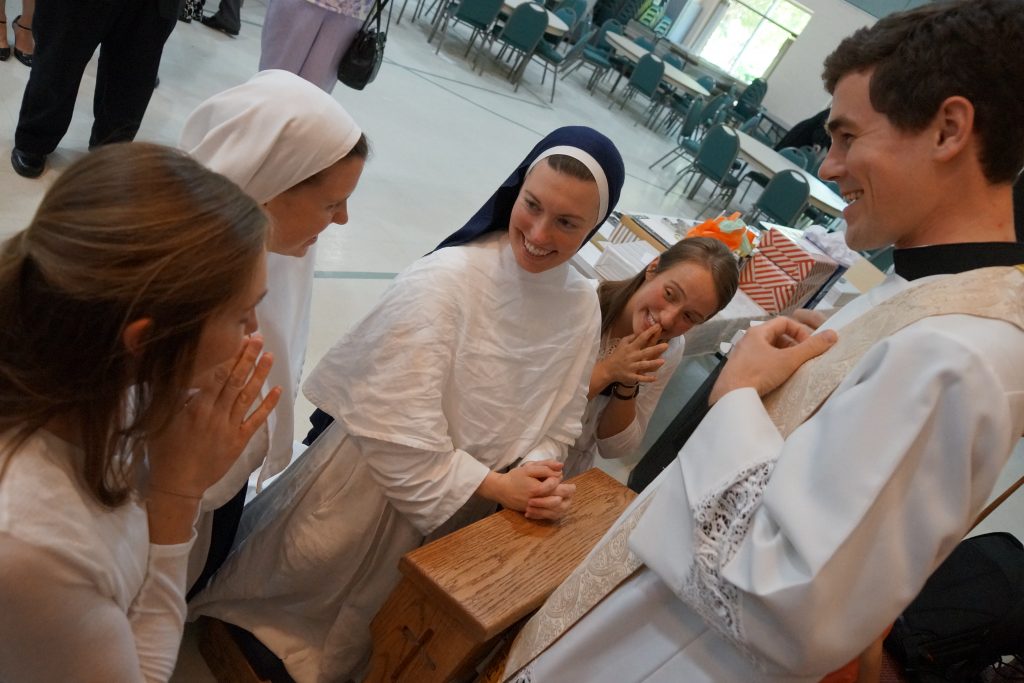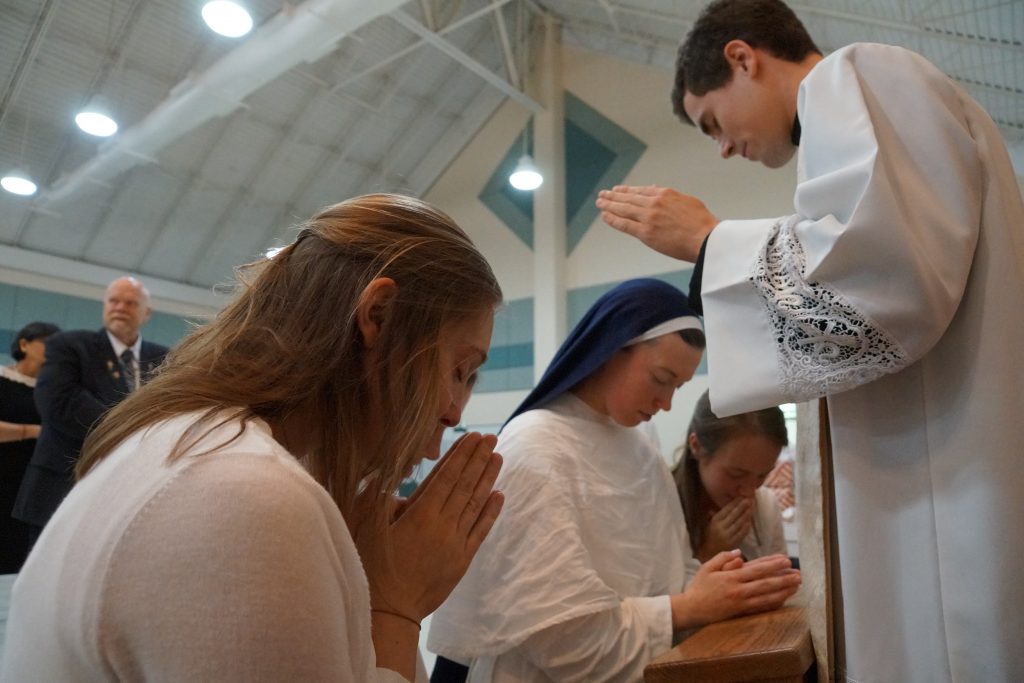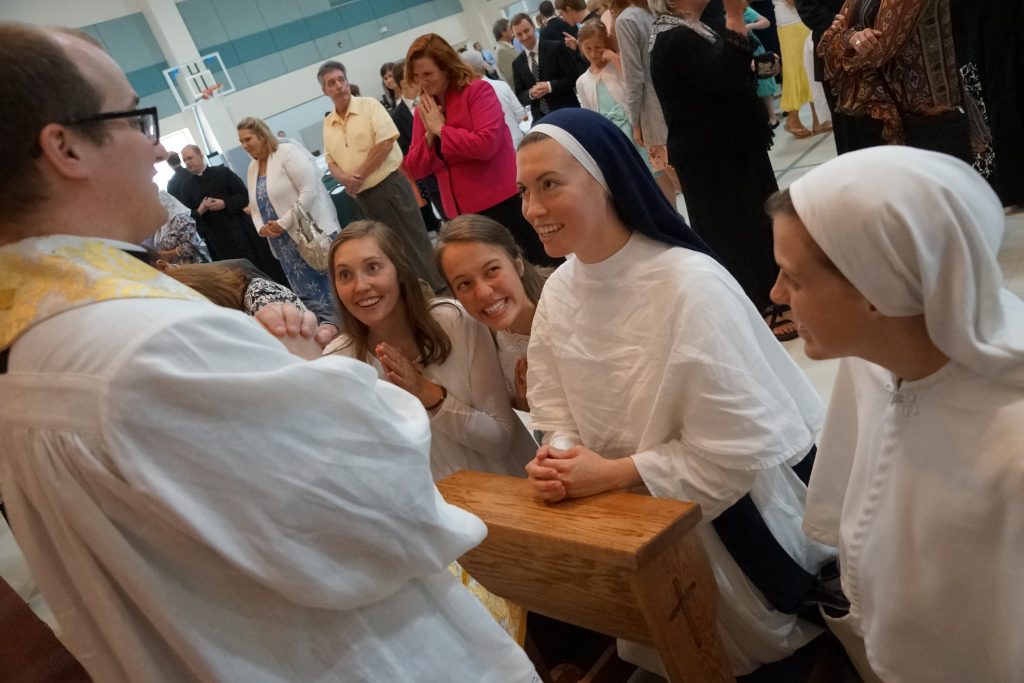 Photo Courtesy: John Cosmas & the Daughters of the Virgin Mother.